While using the print option in Excel, it allows you to print selected cells only. In this tutorial, we will learn to use this option. So, let's get started.
Steps to use Print the Selected Cells in Excel
You can use the below steps:
Select the Cells which you want to print.
Afterwards, go to the File Tab and click on the "Print" option.
In the print window, select "Print Selection" from the drop down.
Finally, click the "Print" button to print the selected cells.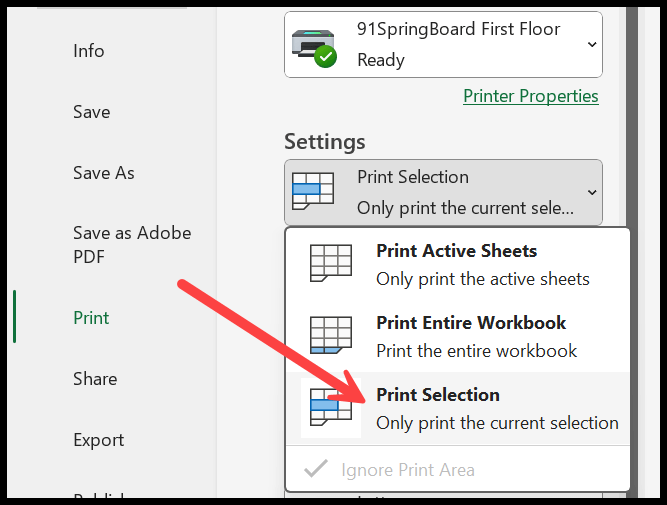 Notes
If you change the settings to "Print Selection", you don't need to apply this setting repeatedly. Use the keyboard shortcut Ctrl + P or the File tab > Print.
Print selection doesn't mean to print data on a single sheet. It will move data to the next page if it's not possible for Excel to adjust data into a single page.
All other options related to printing are available for you to use while using the "Print Selection" option.
Print Selection is a workbook-level setting. If you want to print the selected cell in another workbook, you need to change the setting for that workbook as well.
Using Print Area to Print Selected Cells
You can specify the print area for the selected cells if you want to print those specific cells. Once you select the range you want to print, go to the Page Layout > Print Area > Set Print Area.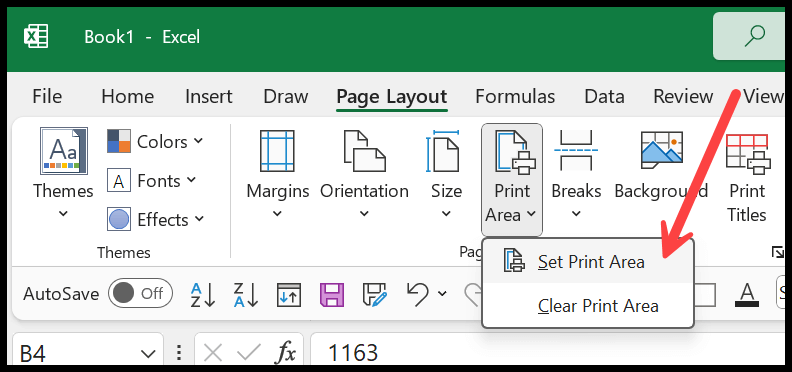 Once you set the print area, it will add a light grey border around the data you have selected.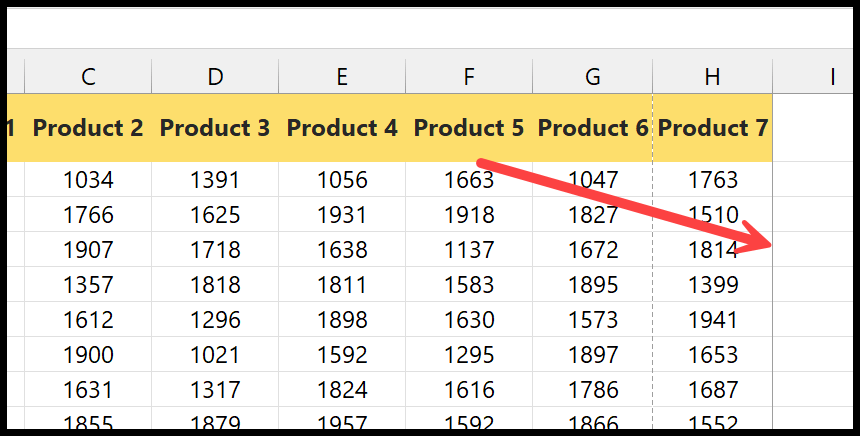 Afterwards, go to the File Tab and Print or use the shortcut key Ctrl + P to see the print preview.
In the print preview, you can see the data from the range you have selected and specified as the print area.
Once you print the data, you can clear the print area if you don't require to print the same data again.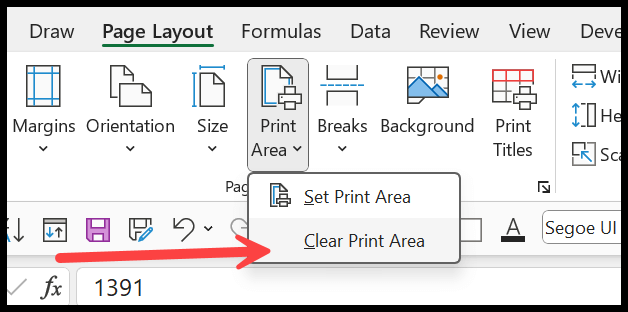 This will reset the setting and remove the print area.